Meet the Spark Foundation team
Meet the Spark Foundation team
---
Lynne Le Gros
General Manager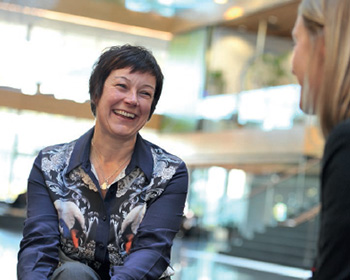 Lynne is a very experienced marketer and a long time Spark employee who also has a genuine interest in doing good, and is a firm believer in contributing to the community in which she lives.
Lynne walks the talk: she is a regular volunteer at the Auckland City Mission and spent seven weeks one summer volunteering in the Himalayan foothills supporting the development of irrigation and sanitation, micro loans for women and programmes to support grandparents. "It's these experiences that give us a different perspective on our own lives and help us to appreciate the opportunities we have - be that education, our families or our jobs."
---
Mary Churchward
Operations Coordinator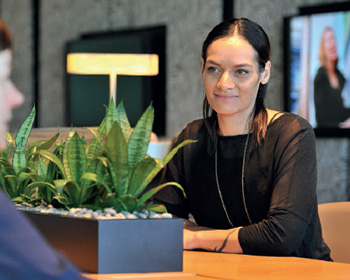 Having spent most of her working life in Administration and Operations, Mary brings this knowledge and process driven attributes to the Operations Assistant role at the Spark Foundation.
"I am very passionate about helping people in all aspects of success, health, wealth spiritually and mentally. It is a great feeling at the end of each day knowing something you may have done regardless of how big or small it may be, it may have made a difference."
---
Sera Jeong
Marketing & Communications Advisor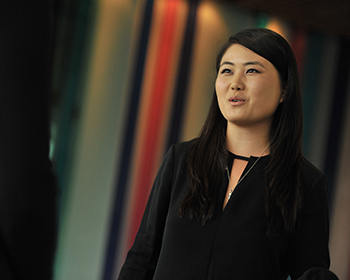 The most recent addition to the Spark Foundation, Sera looks after marketing, communications and social media.
With a background in Sociology and Anthropology, Sera cares about larger social issues and exploring opportunities for positive change. She is excited to support the Foundation's diverse activities.
Spark Foundation Ambassadors
The Foundation has a network of Spark people who are so passionate about the Spark Foundation, they are official ambassadors. Spark Foundation Ambassadors are in Spark offices around New Zealand, they help with local generosity campaigns and assist with spreading the messages to other Spark people.
Spark People
Spark people play an extremely important role and through the Spark Foundation, they can support the charities they choose to support via programmes such as payroll giving, volunteering and Givealittle. The Foundation encourages all Spark people to get involved and have fun doing good!
The Spark Foundation Board
Nick Leggett
Chair Nick Leggett has been the Mayor of Porirua City since 2010. He is New Zealand's youngest Mayor, representing New Zealand's youngest community with 25% of Porirua's residents being under the age of 15. Nick is passionate about interacting and engaging with his community and New Zealand in new and innovative ways and he says he is thrilled to be working with the foundation. "The Spark Foundation has fantastic programmes for all Kiwis and I am excited to share the messages of payroll giving, volunteering, Givealittle, Manaiakalani and more to our people," says Nick.
Sir Bob Harvey
Deputy Chair Ex-advertising agency guru, long-time mayor of Waitakere City and ongoing campaigner for all manner of causes Bob Harvey heads up the Spark Foundation board. He's had plenty of experience in the non-profit sector, including the formation of the hugely successful fundraising body the Starship Foundation.
Andrew Pirie
Andrew joined Spark New Zealand in October 2012. He is responsible for Spark New Zealand's external communications, engagement with key stakeholders including government (central and local) and community groups, and internal employee communications. Andrew is one of New Zealand's most experienced communications professionals with an extensive international background. He returned to New Zealand in 2008 after more than a decade overseas as Asia Pacific head for Weber Shandwick, one of the world's biggest PR consulting firms. In recent years Andrew has acted as an advisor for significant New Zealand companies including Fonterra and Auckland Airport. His industry experience spans a wide range of sectors including financial services, aerospace, technology, property, healthcare, energy and tourism.
Associate Professor Bronwyn Hayward
Associate Professor Bronwyn Hayward is a Head of Department of Political Science at the University of Canterbury in Christchurch. Bronwyn has a special interest in children's issues, specifically the challenges facing young New Zealanders in today's world and ways to support their citizenship and participation. Bronwyn says "I am excited to have a practical opportunity to support a better future for kiwi children through the work of the Spark Foundation. The Foundation is a unique organisation with an exciting vision to encourage generosity and support Kiwi kids". Bronwyn lives in Christchurch with her husband and two teenage children.
Lisa Barwell
Lisa is the Spark Foundation's People's Champion – the voice of all Spark people on the Foundation's board. She's currently based in Christchurch as a Connection Support Manager, but has worked at Spark for a number of years across a range of roles. Lisa is passionate about giving back to the community and works closely with the New Zealand Breast Cancer Foundation, a charity she has a personal connection with. Lisa says: "I believe that charitable activities, like our Spark volunteer days and our awesome Givealittle fundraising platform, make a huge contribution to the community we are part of and empowers us to make a difference."
Casey Eden
Casey is the co-founder and Managing Director of Neighbourly.co.nz and previously one of the foundation team behind GrabOne.co.nz. Casey brings considerable experience and insights into the online and start-up world, which will add value as Givealittle continues to grow and evolve. Also as a former national softball representative Casey is passionate about encouraging all New Zealanders to tackle life head on. Now, with his involvement with Neighbourly, he's enjoying seeing the changes that take place in Kiwi communities throughout the country as neighbours connect.
Matt Crockett
Matt Crockett is Chief Executive of Fletcher Building's Heavy Building Products Division. Prior to this, he successfully led Spark New Zealand's cost and business improvement programme, and worked as the Chief Development Officer and MD Digital Ventures at APN News and Media (now NZME). Matt's has extensive governance experience as the Director of multiple technology and media businesses including Orion Health, Southern Cross Cable Networks, and multiple digital media and eCommerce businesses including GrabOne. His understanding of the digital media space enables him to provide valuable assistance with the Foundations online projects, in particular with helping create a successful path forward for Givealittle.
Financial Year in Review
Get Registered for Payroll Giving
Spark
Foundation