---
Mark Verbiest
Chairman
Non-Executive Director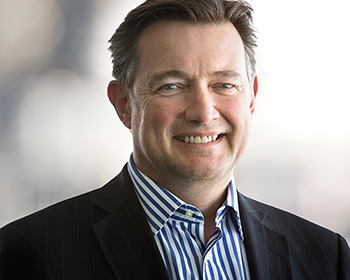 Mark's experience in the telecommunications sector extends over more than a decade, including 7½ years on the Company's senior executive team from 2000. Mark is an experienced company director, serving as director of ANZ Bank New Zealand Limited, Meridian Energy Limited and Freightways Limited, Chairman of Willis Bond Capital Partners Limited and Willis Bond General Partner Limited, a member of the Commercial
Operations Advisory Board of the New Zealand Treasury and the Treasury Board, and is a former board member of the Financial Markets Authority. He is also a trustee of the Southern Lakes Arts Festival Trust and a consultant to national law firm Simpson Grierson. Mark has a law degree from Victoria University of Wellington.
---
Alison Barrass
Non-Executive Director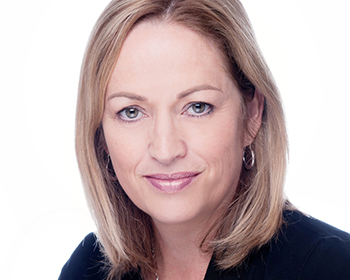 Currently on the board of Griffins Foods Limited, one of New Zealand's largest branded food companies, and on the board of plumbing hardware manufacturer Methven, Callahan Innovation and the Gough Group, Alison has considerable experience in the fast-moving consumer goods sector and in governance, leadership and marketing-led innovation.
With over 20 years' experience at major international FMCG companies including PepsiCo, Kimberley Clark, Watties and Goodman Fielder, Alison brings a broad range of skills to the Board, including an extensive marketing
career and the execution of a number of significant business transformation projects in privately owned and publicly-listed organisations.
Alison was also Chairperson of the Breast Cancer Research Trust for three years and was a director of the New Zealand Food and Grocery Council.
---
Alison Gerry
Non-Executive Director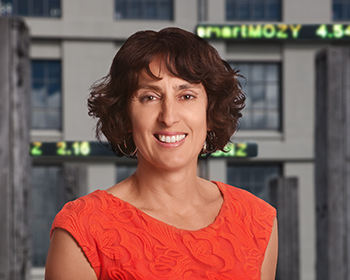 Alison has more than 20 years of experience working for both corporates and for financial institutions in Auckland, Sydney, Hong Kong, Tokyo & London in trading, finance and risk roles. Alison was also a Visiting Fellow at Macquarie University for 12 years until 2011. From 2007 Alison has been a professional company director and is currently also a director of Infratil and Vero, and on the board of Wellington Airport.
Alison is also former Deputy Chair of Kiwibank and a former director of TVNZ and NZX. Alison has an honours degree in Management Studies from Waikato University and a Masters of Applied Finance from Macquarie University.
---
Ido Leffler
Non-Executive Director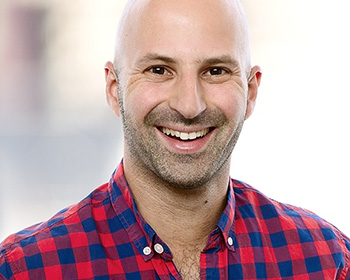 Ido is a West Coast United States based entrepreneur with experience in developing digital brands and has extensive networks in the start-up communities of Silicon Valley and Australasia. Ido is the co-founder and Chief Executive Officer at Yoobi, a new school supplies company that engages kids through bright colours, cool designs, and most importantly, cause. For every Yoobi item purchased, Yoobi distributes an item to a classroom in need in the US. Since launch Yoobi has impacted more than 1.5 Million kids nationwide.
He is also co-founder of Yes To Inc., a leading natural beauty brand (2nd ranked Natural Skin Care brand in the U.S. at mass) with distribution in over 27,700 stores, including Target, Walmart, Walgreens, CVS, Whole Foods and Boots UK. Ido is also Co-founder of Cheeky, a tableware company that redefines the dinner table with good design, a witty spirit and an outrageous pursuit to help end hunger. With every item purchased, Cheeky, in partnership with Feeding America, donates a meal to someone in need right here in the US. Since launch Cheeky has donated over 7 million meals.
Ido sits on numerous corporate/advisory boards including The United Nations Foundation Global Entrepreneur Council and The Dell Global EIR Advisory Board. Fast Company magazine described Ido as among the 1000 most creative people in business, one of 30 top entrepreneurs under 30 and as one of the top 50 Achieving Australians outside of Australia. Ido was recently honored by his university, UTS Business School in Sydney, with both the Chancellor's Award for Excellence 2015 and the Alumni Award for Excellence. Lastly, Ido received the Innovator Award by the Starlight Children's Foundation, which recognizes individuals and corporations who have made significant contributions to communities with the goal of promoting positive social impact.
Ido is the co-author of the book Get Big Fast and Do More Good described as one of the top five business books to read in 2013. Ido attended the University of Technology in Sydney where he earned his Bachelor of Business in Marketing & International Business.
---
Justine Smyth
Non-Executive Director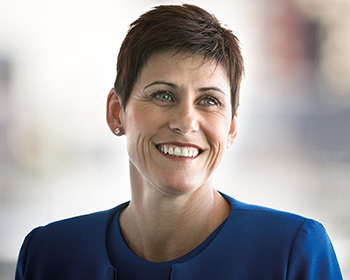 Justine joined the Board of Spark New Zealand in December 2011. Her background is in finance and business management (with Deloitte and Lion Nathan), and she owns a retail clothing business with brands across Australasia. She is a Director of Auckland International Airport Limited, a former board member of the Financial Markets Authority and a former Deputy Chair of New Zealand Post Limited. She also chairs the New Zealand Breast Cancer Foundation. Justine's experience in
governance, mergers & acquisitions, taxation and financial performance of large corporate enterprises and the acquisition, ownership, management and sale of small and medium enterprises underpins her contribution as a Director. Justine has a Bachelor of Commerce from Auckland University and is a Fellow of the New Zealand Institute of Chartered Accountants.
---
Charles Sitch
Non-Executive Director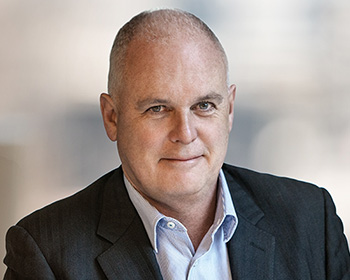 Charles joined McKinsey & Company in 1987 and in 2000 became a senior director, primarily working with CEOs and Boards on strategy and operations turnarounds, before retiring in 2010. Since 2006 he has been involved in various new business ventures. A Director since December 2011, Charles is also a member of the board
of Trinity College at Melbourne University and a committee member of the Melbourne Cricket Club. Charles holds an MBA from Columbia Business School and an LLB and BCom from Melbourne University.
---
Paul Berriman
Non-Executive Director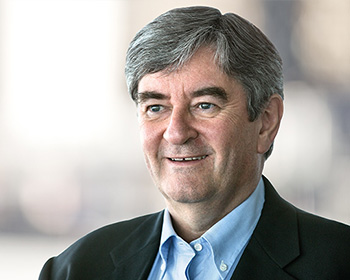 Paul joined the Board in December 2011, bringing over 25 years of international experience in telecommunications, media and convergence. Paul is the Group Chief Technology Officer of the HKT Trust, the listed telecommunications arm of PCCW. He is primarily responsible for leading the group's product and technology roadmap and strategic development. In 2009, Paul was recognised by the IPTV World Forum with their Special Merit Award for Outstanding Industry Contribution and in 2008 he was listed as one of the Global Telecoms Business Magazine's top 100 "most influential persons in telecoms". Before joining PCCW in 2002, Paul
was Managing Director of management consultancy Arthur D. Little in Hong Kong and also held roles in Reuters and several major Hong Kong service providers. Paul holds a Bachelor of Science degree in electro-acoustics from the University of Salford in the United Kingdom and a Master of Business Administration degree from the University of Hong Kong. A Chartered Engineer, he is a current or former member of a number of industry working groups and advisory boards.
---
Simon Moutter
Executive Officer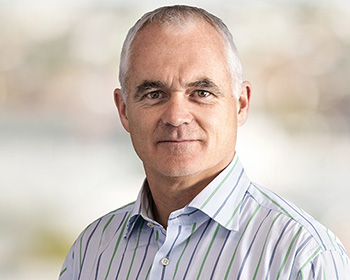 As Managing Director Simon is responsible for the overall leadership, strategic direction and management of Spark New Zealand, through its various business divisions and the brands that provide digital services to millions of New Zealanders and thousands of New Zealand businesses. Simon led the reinvention of Telecom to Spark New Zealand, to better reflect the new world of digital services in which the business now operates. Simon returned to the business in mid-2012. He has a deep understanding of the industry, having managed most parts of Telecom in previous roles, most recently as Chief Operating Officer during the years 2003-2008.
In the intervening years he led Auckland International Airport for a period of four years in which he transformed the customer experience and delivered a significant uplift in its share price. Simon spent 13 years in the electricity and gas industry including as Chief Executive of Powerco (1992 – 1999). Simon has a Master's degree in Engineering from the University of Canterbury and a Bachelor's degree in Science from Massey University.